Championing the user, one design at a time.
I combine my eye for nuance and detail with my desire to create useful, charming experiences,
helping people find joy in their everyday.
Overview
This project is a learning module for employers to help their employees learn about the negative effects of commuting and how to manage them. This is a portion of a larger module and required persona development and usability testing.
Deliverables
Interview discussion guide, persona, storyboard, wireframes, high fidelity mockups, usability test findings
Overview
I designed a responsive website for my own business, working with stakeholders, a developer, and users. This site was the first touchpoint of our brand for the majority of our clients and included an integrated third party membership management system.
Deliverables
User flows, wireframes, usability test findings, site usage metrics, clickable prototype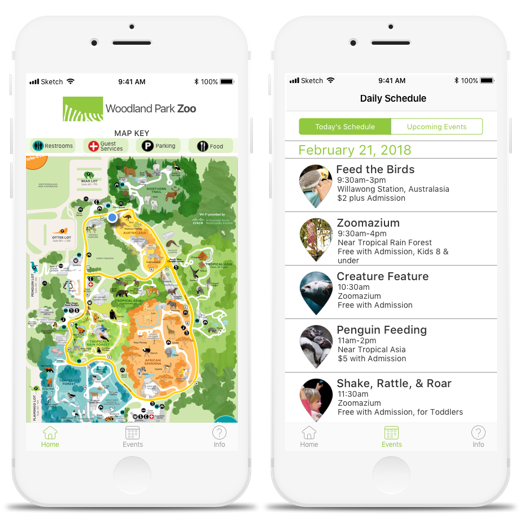 Overview
A concept redesign of the Woodland Park Zoo's current app to address usability issues. The redesign highlights the most essential user tools: the interactive map and the daily event schedule, allowing visitors to quickly find what they need and get back to animal viewing!
Deliverables
Contextual inquiry findings, interview discussion guide, wireframes, brand strategy, high fidelity mockups, clickable prototype
Overview
A concept redesign of a boutique yoga studio to improve overall layout and usability based on persona needs. Included integrating third party ecommerce software. The redesign allows site visitors to easily navigate service offerings and purchase yoga classes and spa treatments.
Deliverables
Task analysis, user flows, wireframes, clickable prototype